The first Verge of War official tournament has taken place!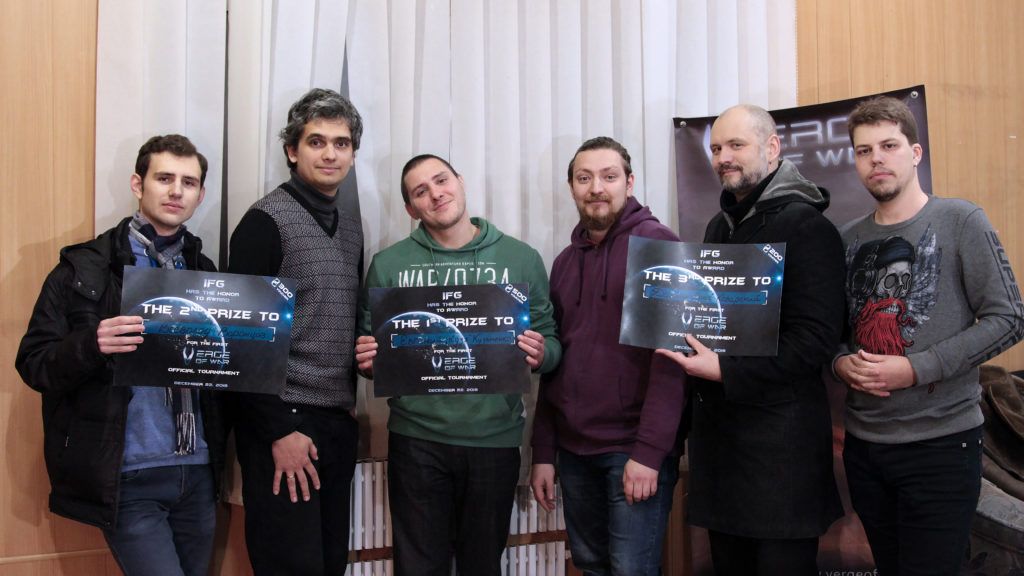 Extremely proud that it's finally happened. Working hard on the rules pack to this tournament, and now we have the impression and a statistic to improve the rules further! A lot of unexpected unit combinations and strategies have been used, and as a developers we are proud that the best player wins. Its was really fun and friendly weekend, big thanks to all the participants!.
So the final standings are:
1 place Evgenii Kyzmenko (Pirates: Skill mix)
2 place Vorontsov Vsevolod (Human Army: Mechanized Infantry Commander skills)
3 place Kovarskii Daniel (Seit Aggression Force: Zalgirny science group skills)
4.place Lutokhin Sergii (Pirates Mercenary Commander skills)
5 place Tatarynov Andrii ( Human Army:Noble House Officer skills)
6 place Sergii Veretennikov (Seit Aggression Force: Karybu science group skills)
7 place Vashenko Anton (Human Army:Noble House Officer skills)
8 place Algelion (Seit Aggression Force: Karybu science group skills)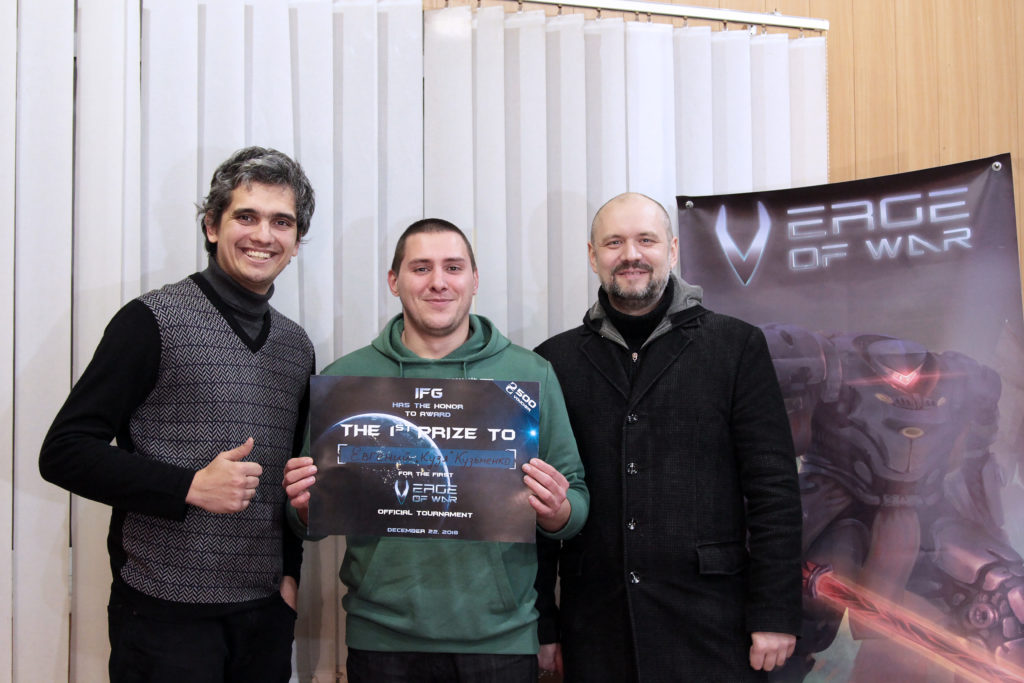 As by IFS system rules each faction receive a Universe Shaping Points that influence the beta season fight for planet Griffon 22-4. The tournament has 8 participants so the total poins poll was 800 points.
The point were distributed as follows:
PIrates faction get 310 points (200 for first place + 110 points for 4 place)
Human faction get 290 points (164 for 2 place + 90 for 5 place + 36 for 7 place)
Seits get 200 points (140 for 3 place + 60 points for 6 place+ 0 for 8 place)
Thanks everyone for the great emotions from the first ever Verge of War tournament, your names are now a part of the Verge of War history!